Before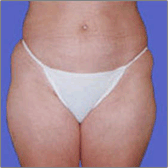 After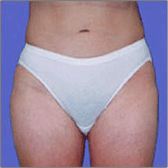 This procedure helps to remove unwanted excess fat, tissue and skin from the inner and back of the thigh. This gives the thigh a more shapely appearance and helps to alleviate rubbing.
The procedure involves an incision in the groin area near the hip, placed in a position that can be covered by a bathing suit. The skin is separated from fat and tissue and the surgeon removes any excess by cutting or liposuction. Upon removal of the excess, the skin is pulled upwards to close the incision and is sutured in place. In order to assist with excess fluids, a drainage tube may be inserted temporarily.
Recovery time: 3 weeks. No exercise for 4 weeks.