Photorefractive Keratectomy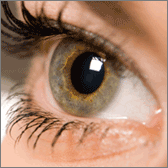 Photorefractive Keratectomy, or PRK, is a surgical procedure utilizing an excimer laser to reshape the central cornea to a flatter shape for people who are nearsighted and a more curved surface for people who are farsighted. PRK techniques can also be used to correct astigmatism.
An excimer laser is used to reshape the curve of the cornea. A computer is used to compute the depth and pattern of the tissue to be removed. It then delivers gentle pulses of concentrated, cool ultraviolet light beams, precisely focused, to correct the shape of the curve.
Recovery time: 3 to 7 days.